Welcome to Laurier Archive's Digital Exhibits! As we are currently working on integrating more content, we appreciate your patience. In the meantime, our featured exhibit "'Talkin 'bout those Generations': Lutheran Youth Experience in Canada" is now open to the public! Please follow this link or navigate to it from the sidebar to the right!

Also, feel free to also check us out on Twitter and Facebook.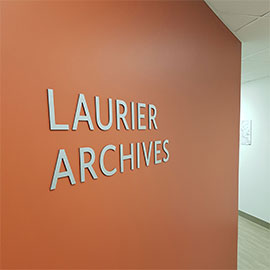 Featured Exhibit
"One Generation's Experiences in Two Pandemics" shares the oral histories of ten current or former residents of Brantford and Brant...
Recently Added Items